hello, who are you?
that's okay you can tell me later, anyway here is a little bit about me

names: kate or andie, whichever strikes you
pronouns: they/them, if we are friends feel free to use he/him as well :0)
desc: like if a boy was a girl was an exposed animatronic mechanism.
interested in: that old scrap of paper you threw away this morning
currently: trying to figure out the best procedure to archive that scrap of paper online
find me (sometimes) on instagram or tumblr - or - email me: kater1701@gmail.com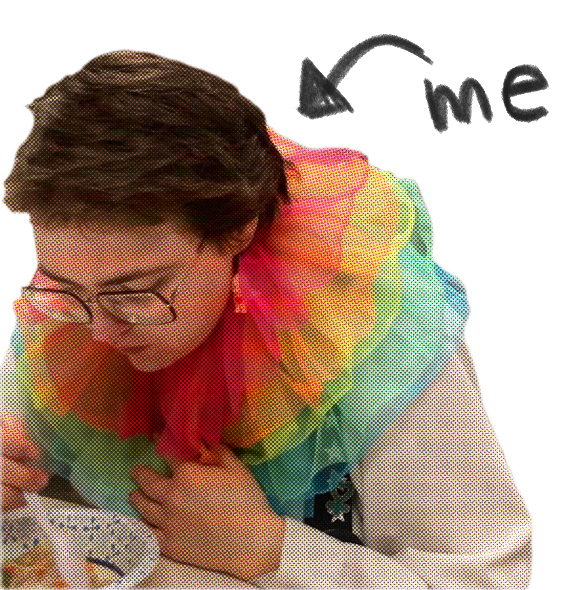 my favorite things: music
listen to music? that's crazy, me too. Bands that I've fixated on and listen to a bit too much are They Might Be Giants, Ween, David Byrne (solo music mainly), the Mountain Goats (kind of?) and currently... Weezer *everyone boos*
I'm planning on adding more pages to show/ talk about my music and memorabilia collections, but for now you can check it out on my discogs account! (which needs updating)
my favorite things: other?
the two categories of life, music and other - my favorite movie is True Stories (1986) and I'm also currently interested in silent era film. I would LOVE to add a page sometime in the future for silent film resources I've been using, much like my language page. And to also have a place to write about them too!
I also like to make art in my spare time, and occasionally play my bass when I remember to
my friends:
check out some awesome people I know! A lot of them even have websites of their own that inspired mine